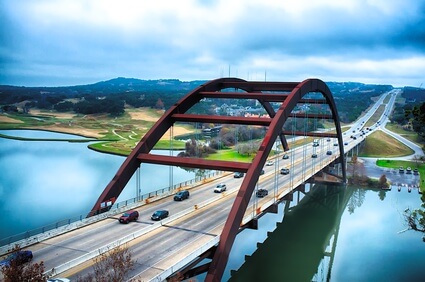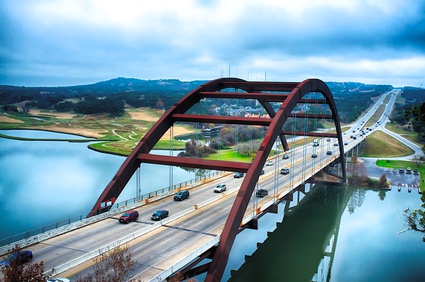 Good SEO (search engine optimization) consultants and agencies, for a lack of a better term, « spy » on their competition. It's an accepted, if not recommended practice. There's nothing wrong with that; in many cases, it's how the best become the best. However, it's not the only way to get to the top.
Austin: A Powerhouse Community of SEO Experts
I've noticed geographical pockets of SEO companies worldwide that are exceptional at their trade. France, where I live, is one of the areas that seems to stand out in successful SEO know-how and implementation. Austin, Texas in the United States, is another powerhouse community of SEO experts. Why is this the case? Let's examine the issue from this perspective: If you happen to be in an area with weaker SEO communities, how can you, too, become a badass in SEO like these French and Austin SEO Consultants ?
Most laypeople don't realize this, but Google and other search engines do not disclose all the factors involved that help websites appear at the top of Google's front page results. All of these classified pieces are part of the super duper secret and almighty algorithm, of which only the engineers and select Google personnel are aware. These unrevealed components make up the basis of the business of SEO. In other words, SEO professionals must know these coveted secrets in order to do business. So, how do experts in the industry find out about these hidden Google gems if they are so confidential?
Do Your Homework – As mentioned above, it is of utmost importance to observe the best SEO companies. If you do your homework well, you will know who is responsible for optimizing the most well placed websites. Many SEO agencies have a signature method of doing business, which you will eventually be able to recognize by analysis. When you survey your competitors or companies, which you aspire to be like, you learn how things are done, what seems to work and most importantly, what seems to NOT work. Based on these observations, you can adopt or reject winning techniques.
Be a Mad Scientist – SEO trailblazers dare to conduct numerous experiments, no matter how outlandish them seem. They only way to grow is to try and try again. Then, try some more. Brainstorm and think outside the box. Develop theories no matter how weird they may seem to be, then test them to check their viability. You will be surprised to find out what you discover.
Guess What – SEO, by nature, is truly a guessing game, but do have fun with it. Yes, you do have to seemingly grasp at straws but this is the major truth of your job and the very essence of the SEO business. While some guesses of yours will seem like complete failures, be happy that you know that you won't need to revisit that particular idea for a while, and for the moment, be glad you've figured out that it does not work. Again, knowing what doesn't work, is extraordinarily useful and timesaving.
Participate in Community – Get to know others in your field. There are several forums specializing in search engine optimization where your people are hanging out. Some forum members could be offering their services; others might be asking for advice. It's a perfect place to meet your community, find out about relevant conferences and events and join in on meaningful discussions and debates. Additionally, sometimes it helps to commiserate with people who know exactly what you're experiencing when you're feeling particularly down. It helps to know you're not alone.
Play Nice and Share – Just because Google protects and withholds their information as if their lives depend on it, doesn't mean you have to, as well. It's simply not in your best interest to hide too much info. We're not saying to give away all of your SEO discoveries and gems. It's ordinarily an industry practice in good faith to share some tidbits. This usually inspires reciprocal gesture and both parties benefit from each other's advice. You could also look at it this way: the stronger your competitors, the more incentive you have to strive to be as good as or better then they are. So, you should want your competitors to be excellent because it will inspire you to bring your A game! If you approach this issue in a positive manner, it can genuinely deliver good things to your business.
The Best SEO Conference I Attended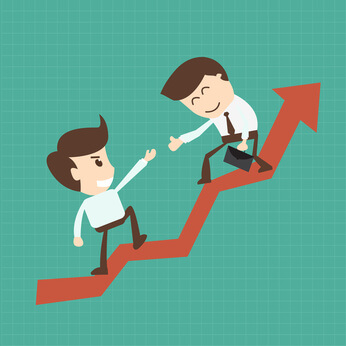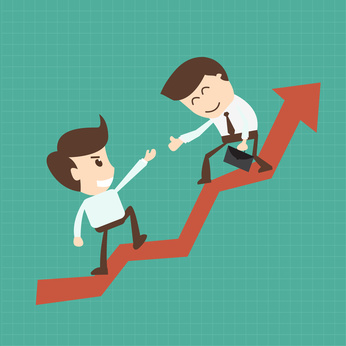 There was a SEO conference not long ago in Paris, which was by invitation only. Additionally, the location where it was to be held was only disclosed the night before the event. I attended the conference not really knowing what to expect in terms of what I might learn and as always I wasn't sure if it would be of any benefit to me and my business. I only knew a couple of people going to the event. It turned out to be one of the best SEO conferences I've been to because all of the French SEO people I'd been « spying » on were there. The atmosphere was friendly and open; everyone was willing to exchange tips of the trade without any problems, discussions and disagreement were lively and interesting, and everything remained positive. I made great contacts and look forward to keeping up with them. This is the kind of supportive environment that fosters excellence, and while it took place in France, I am positive that the sentiment is similar to our Texan counterparts.
The takeaway to this event was that the most successful of the bunch adhere to the list above–and the rest of the attendees, if they are diligent and follow the habits of their top ranking peers, will be well on their way to becoming badasses themselves.